Coolwallet S
Official CoolWallet reseller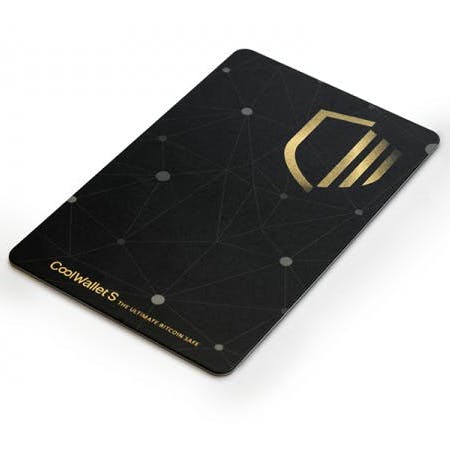 Offer
In stock
×
We are moving our warehouse. As of October 5 we expect to ship again. In the meantime you can place an order.
Ordered before 23:59, shipped this weekend
Ordered before 23:00, shipped the same day
Ordered before 17:30, shipped the same day
×
New stock is being delivered to our warehouse. Estimated delivery date:
1-10 business days
Product description:
The CoolWallet S is mobile friendly. It is the size of a debit card and fits in your wallet with ease. Use Bluetooth to connect the CoolWallet S to your phone. Included is a docking set that allows you to charge the CoolWallet S. The CoolWallet S can be used wirelessly.
Well-known coins like Bitcoin, Ethereum and Litecoin can be stored. It also supports many erc20 tokens.
Do you like the CoolWallet S but are you looking for more features? Maybe the CoolWallet Pro is something for you.
Works with:
Android phone or tablet with Android 6 or higher
iOS 9.1 or higher
Properties:
Bluetooth support
Mobile friendly: Send and receive crypto anytime, anywhere
2 Factor Authentication and Biometric Login
Practical screen
Small and light
Splash water resistant and bendable
Supplied as standard:
CoolWallet S
2x recovery sheet
Charging dock and cable
For the Coolwallet S is a manual available: click here.
Recommended products