Ledger Nano X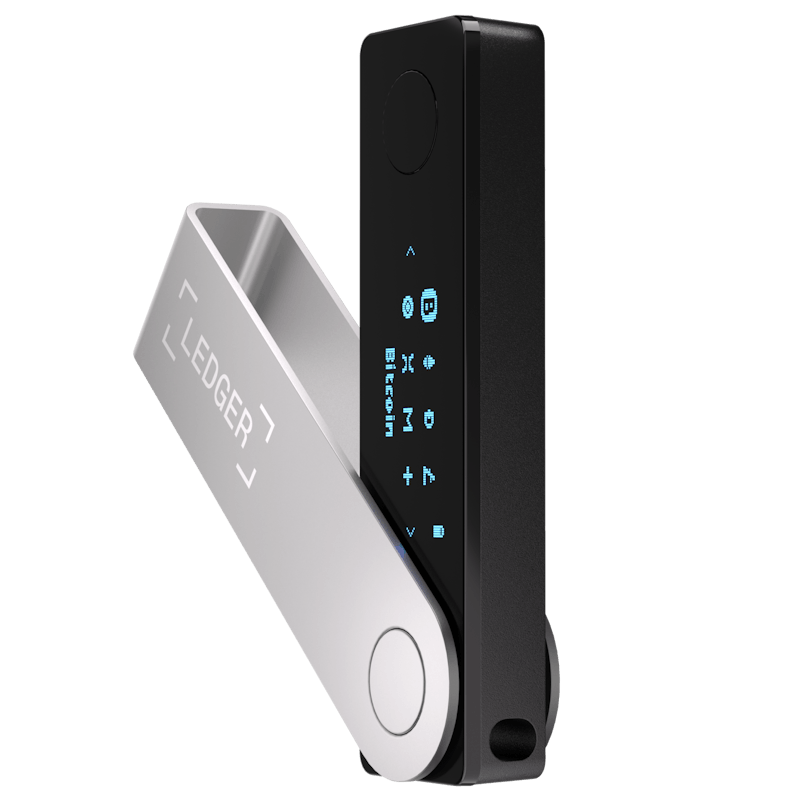 Ledger Nano X
New stock is being delivered to our warehouse. Estimated delivery date:
1-10 business days
In stock
Ordered before 23:59, shipped this weekend
Ordered before 23:00, shipped the same day
Ordered before 17:30, shipped the same day
View discount bundles
Do you need advice from crypto experts?
We're specialistst in the field of crypto and wallets.
Hardware wallet selection tool
This tool will advice you the best hardware wallet to fulfil your needs.
Crypto 1-on-1
A private session of one hour with a crypto expert to guide you.
Customer service
Find an answer in our FAQ's or contact our customer service.
Official Ledger reseller
Customers rate us a 9.3 (3784 reviews)
Customer support by experts
Product Description
The Nano X is the newest hardware wallet from Ledger. The unique thing about the Nano X is that you can connect the wallet to your cell phone using Bluetooth, for both on Android and iOS. Download the free app and manage your Bitcoin and other cryptocurrencies anywhere with your Nano X. Or connect the Nano X to your computer with the included cable.
The Nano X also sets itself apart with its storage capacity. You can store up to 100 apps simultaneously on your hardware wallet where its predecessor, the Nano S, could only store 2 to 4 apps at a time. 
Works with:
iPhone or iPad with iOS 9 or higher
Smartphone or tablet with Android 9 or higher
Windows 8 or higher (64-bit version required)
MacOS 10.8 or higher
Supplied as standard:
USB Cable (USB-C to USB-A)
3x Recovery Sheet
Keychain Cord
Properties
Smartphone
Android and iOS
Desktop
Windows, macOS and Linux
Connecting
Bluetooth and USB-C
Supported coins
+5.500
Discount bundles