Ledger Nano S Plus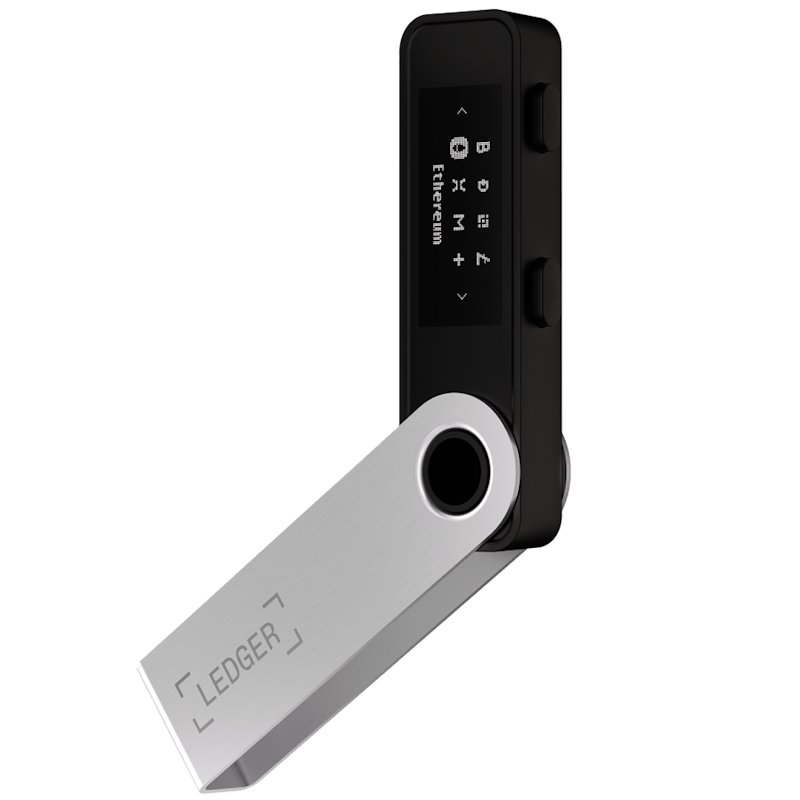 Ledger Nano S Plus
New stock is being delivered to our warehouse. Estimated delivery date:
1-10 business days
In stock
Ordered before 23:59, shipped this weekend
Ordered before 23:00, shipped the same day
Ordered before 17:30, shipped the same day
View discount bundles
Do you need advice from crypto experts?
We're specialistst in the field of crypto and wallets.
Hardware wallet selection tool
This tool will advice you the best hardware wallet to fulfil your needs.
Crypto 1-on-1
A private session of one hour with a crypto expert to guide you.
Customer service
Find an answer in our FAQ's or contact our customer service.
Official Ledger reseller
Customers rate us a 9.3 (3784 reviews)
Customer support by experts
Product description
The Nano S Plus is the new hardware wallet from the brand Ledger. As the name suggests, this is the successor to the Ledger Nano S. The Nano S Plus has a number of improvements that the community has asked for.
Improvements Ledger Nano S Plus
The Nano S Plus has two major differences compared to the Nano S:
The screen is bigger and brighter
The memory is bigger
The large screen is a nice touch, but the improved memory is a big plus. It allows you to install more coin apps and other apps on your wallet at the same time. This is something that the original Nano S could not do and that many users had problems with.
What can you do with the Ledger Nano S Plus?
Tezos, Tron, Cosmos, Algorand and Polkadot are coins that you can strike from the Ledger Live application. Other coins such as Cardano can be struck in combination with a third party.
The Ledgers are known for the many coins and tokens they can store. This is no different for the Nano S Plus. Many more than 1000 crypto coins and tokens can be safely stored with a Nano S Plus. These include Bitcoin, Ethereum, Solana, Cardano, and Avalanche as well as ERC20 and BEP20 tokens.
Buy Crypto from Ledger Live
Ledger Live also offers the possibility to buy and sell coins from within the app. Also with BTC Direct.
Works together with
The Ledger Nano S Plus can be used with many devices. The hardware wallet works with a computer or laptop running Windows 8.1+, macOS 10.14+ or Linux. With an Android 7+ phone, the Nano S Plus also works with an OTG cable.
Included
Included in the box:
Ledger Nano S Plus
3x Recovery Sheet
USB cable
Properties
Smartphone
Android (with OTG cable)
Desktop
Windows, macOS and Linux
Connecting
USB-C
Supported coins
+5.500
Discount bundles