TREZOR T
Official TREZOR reseller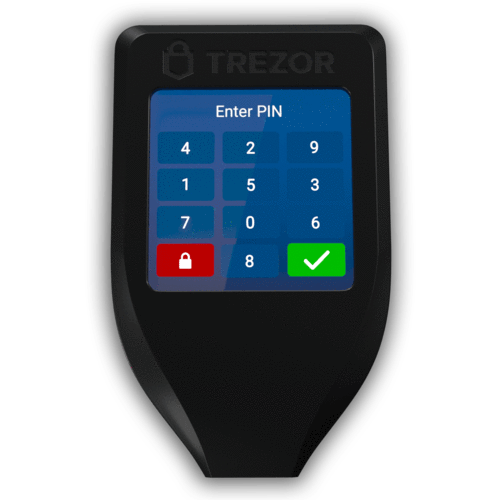 Offer
In stock
Ordered before 23:59, delivered free of charge on Monday
Ordered before 23:30, shipped the same day
Ordered before 17:30, shipped the same day
×
New stock is being delivered to our warehouse. Estimated delivery date:
1-10 business days
Product description
The Trezor T is the successor of the well-known Trezor One hardware wallet. The Trezor T is a very user-friendly hardware wallet and can also be used by beginners. Besides Bitcoin, Ethereum, Chainlink, Cardano and Uniswap, this hardware wallet can store over 1000 other coins and tokens.
The Trezor T is incredibly popular, and that's because of its touchscreen display. In addition, there is a real fan base, who, among other things, make protective cases. Those are available in the shop.
Works with:
MacOS + Windows
Android app
Buy directly from Trezor with your BTC Direct account
MyEtherWallet for access to tokens
Supplied as standard:
USB Cable (USB-C to USB-A)
2x recovery sheet
Trezor unboxing tutorial
Recommended products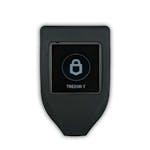 CVER - Siliconen hoes - TREZOR T
In stock
Ordered before 23:59, delivered free of charge on Monday
Ordered before 23:30, shipped the same day
Ordered before 17:30, shipped the same day
×
New stock is being delivered to our warehouse. Estimated delivery date:
1-10 business days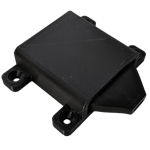 Mount Trezor T
In stock
Ordered before 23:59, delivered free of charge on Monday
Ordered before 23:30, shipped the same day
Ordered before 17:30, shipped the same day
×
New stock is being delivered to our warehouse. Estimated delivery date:
1-10 business days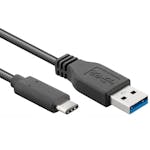 USB-C naar USB-A kabel
In stock
Ordered before 23:59, delivered free of charge on Monday
Ordered before 23:30, shipped the same day
Ordered before 17:30, shipped the same day
×
New stock is being delivered to our warehouse. Estimated delivery date:
1-10 business days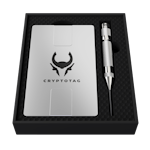 CRYPTOTAG - Zeus Starter Kit
In stock
Ordered before 23:59, delivered free of charge on Monday
Ordered before 23:30, shipped the same day
Ordered before 17:30, shipped the same day
×
New stock is being delivered to our warehouse. Estimated delivery date:
1-10 business days