Ethereum cryptocurrency T-shirt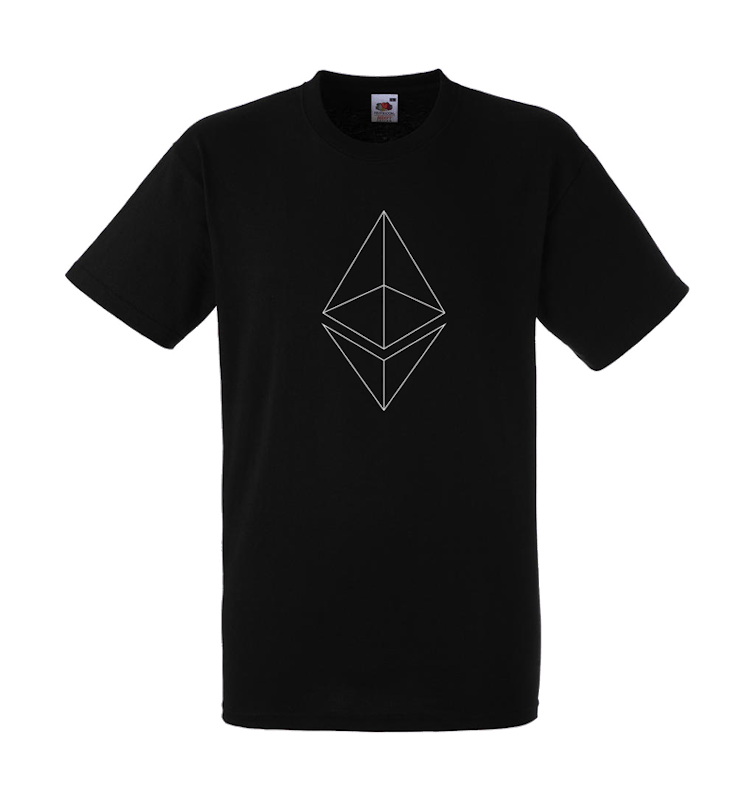 Ethereum cryptocurrency T-shirt
19,95
(recommended price)
New stock is being delivered to our warehouse. Estimated delivery date:
1-10 business days
In stock
Ordered before 23:59, shipped this weekend
Ordered before 23:00, shipped the same day
Ordered before 17:30, shipped the same day
View discount bundles
Do you need advice from crypto experts?
We're specialistst in the field of crypto and wallets.
Hardware wallet selection tool
This tool will advice you the best hardware wallet to fulfil your needs.
Crypto 1-on-1
A private session of one hour with a crypto expert to guide you.
Customer service
Find an answer in our FAQ's or contact our customer service.
Customers rate us a 9.3 (3784 reviews)
Customer support by experts
Product description
Are you the biggest Ethereum fangirl or fanboy? Or do you know someone who is? Make yourself or that person happy with an Ethereum t-shirt!
It is a quality black t-shirt with a minimalist Ethereum logo on the chest in white. This shirt is a real conversation starter. Within no time you will find out who in your environment also has confidence in Ethereum. And who is not can be convinced.
Specifications:
Available in sizes S, M, L and XL.
T-shirt color: Black
Logo: White
Material: 100% cotton
Model: Slim fit and round neck