Secux V20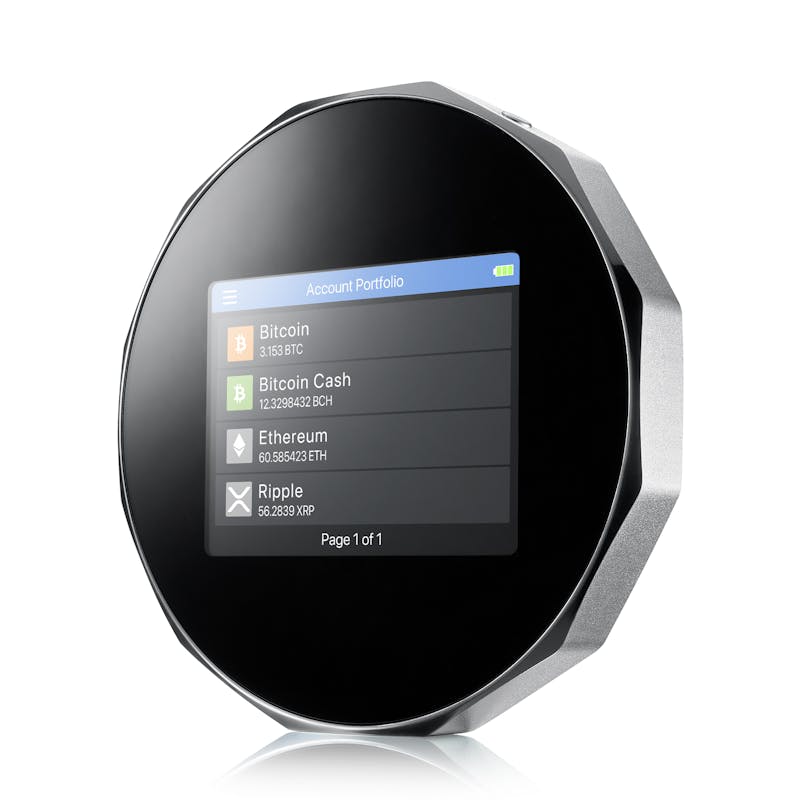 Secux V20
New stock is being delivered to our warehouse. Estimated delivery date:
1-10 business days
In stock
Ordered before 23:59, shipped this weekend
Ordered before 23:00, shipped the same day
Ordered before 17:30, shipped the same day
1 hour private session with a crypto expert
1 hour session with a crypto expert.
View discount bundles
View discount bundles
Do you need advice from crypto experts?
We're specialistst in the field of crypto and wallets.
Hardware wallet selection tool
This tool will advice you the best hardware wallet to fulfil your needs.
Crypto 1-on-1
A private session of one hour with a crypto expert to guide you.
Customer service
Find an answer in our FAQ's or contact our customer service.
Customers rate us a 9.3 (3784 reviews)
Customer support by experts
Product description Secux V20
The STONE V20 hardware wallet is Secux's flagship model. The wallet is beautifully designed and has a solid metal edge. The bottom is made of strong rubber so this wallet can definitely take a beating!
The V20 allows you to store well-known coins such as Bitcoin, Ethereum and Cardano but also tokens from the BEP-20, ERC-20, TRC-10 and TRC-20 protocols. All your coins are protected by a security chip that is CC EAL 5+ certified.
In addition to its design and security, the V20 is also pleasant to use. A major advantage of this wallet is the touchscreen of 7cm in diameter. This gives you a good overview so you can easily move through the menu and can accurately verify your transactions.
Specifications
Security chip CC EAL5+ certified
Works on Mac OS 10.13.6 or higher, Windows 10, Linux or Chrome OS
Works on devices with iOS 12 or higher or Android 6.0 or higher
Weight: 120 gram
Size: 9,8cm x 9,8cm x 1,5cm
USB-C port
2,8 inch / 7cm touchscreen display
Included
In this package is included:
Secux V20
Manual
2x recovery sheet
USB-C cable
1x Pouch
Properties
Smartphone
Android and iOS
Desktop
Windows, macOS, Linux and Chrome OS
Connecting
Bluetooth and USB-C
Supported coins
+1.000