The Bullish Case for Bitcoin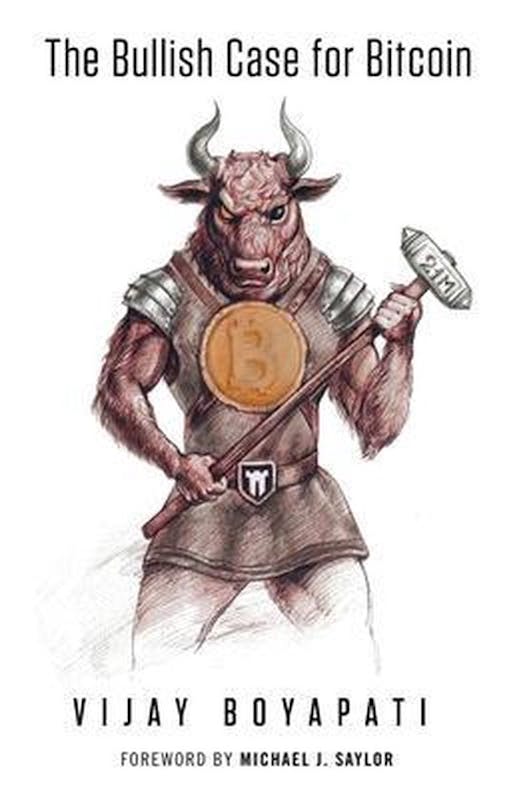 The Bullish Case for Bitcoin
New stock is being delivered to our warehouse. Estimated delivery date:
1-10 business days
In stock
Ordered before 23:59, shipped this weekend
Ordered before 23:00, shipped the same day
Ordered before 17:30, shipped the same day
Do you need advice from crypto experts?
We're specialistst in the field of crypto and wallets.
Hardware wallet selection tool
This tool will advice you the best hardware wallet to fulfil your needs.
Crypto 1-on-1
A private session of one hour with a crypto expert to guide you.
Customer service
Find an answer in our FAQ's or contact our customer service.
Customers rate us a 9.3 (3784 reviews)
Customer support by experts
Product description
This book is one of the best books on Bitcoin. Author Vijay Boyapati started by writing a blog, explaining all aspects of bitcoin. His work proved to be incredibly popular and now he has compiled his stories into required reading for anyone who wants to learn about Bitcoin.
The Bullish Case for Bitcoin explains in a clear and concise way what money is, how Bitcoin works, and why Bitcoin is better than gold and fiat money systems. It also describes what Bitcoin has to offer humanity.
The preface was provided by Michael J. Saylor.
Language: English
Pages: 136
Paperback
Properties
Language
English
Pages
136
Subject
Bitcoin