Secux W20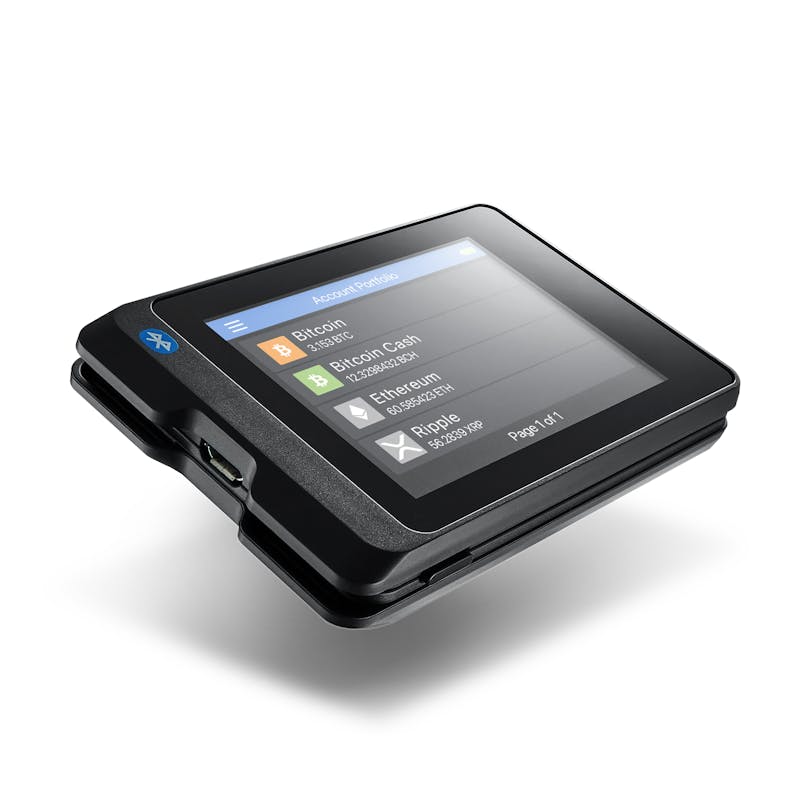 Secux W20
New stock is being delivered to our warehouse. Estimated delivery date:
1-10 business days
In stock
Ordered before 23:59, shipped this weekend
Ordered before 23:00, shipped the same day
Ordered before 17:30, shipped the same day
1 hour private session with a crypto expert
1 hour session with a crypto expert.
View discount bundles
View discount bundles
Do you need advice from crypto experts?
We're specialistst in the field of crypto and wallets.
Hardware wallet selection tool
This tool will advice you the best hardware wallet to fulfil your needs.
Crypto 1-on-1
A private session of one hour with a crypto expert to guide you.
Customer service
Find an answer in our FAQ's or contact our customer service.
Customers rate us a 9.3 (3784 reviews)
Customer support by experts
Product description Secux W20
With the STONE W20 you have a hardware wallet that you can use with a cell phone, laptop or desktop computer. The W20 has a battery so you can take it anywhere. Use Bluetooth or the included cable to connect the wallet to your phone or computer. Via Bluetooth or the cable you can connect to your wallet based on your device.
The W20 has a large touchscreen and works intuitively. Just what you need to navigate your portfolio. This wallet supports not only Bitcoin, but thousands of other coins as well.
Your coins are safe with the built-in CC EAL5+ certified security chip. The product and packaging also has a security seal for safety. This allows you to verify that no one has tampered with your hardware wallet before you set it up for the first time.
Works together with
Works on Mac OS 10.13.6 or higher, Windows 10, Linux or Chrome OS
Works on iOS 12 or higher or Android 6.0 or higher
Specificaties
Security chip CC EAL 5+ certified
Seize: 89 mm x 59mm x 13mm
Weight: 62 grams
Micro-USB port
Package includes
This package contains:
Secux STONE W20
USB cable
Pouch
Manual
Properties
Smartphone
Android and iOS
Desktop
Windows, macOS, Linux and Chrome OS
Connecting
Bluetooth and micro-USB
Supported coins
+1.000