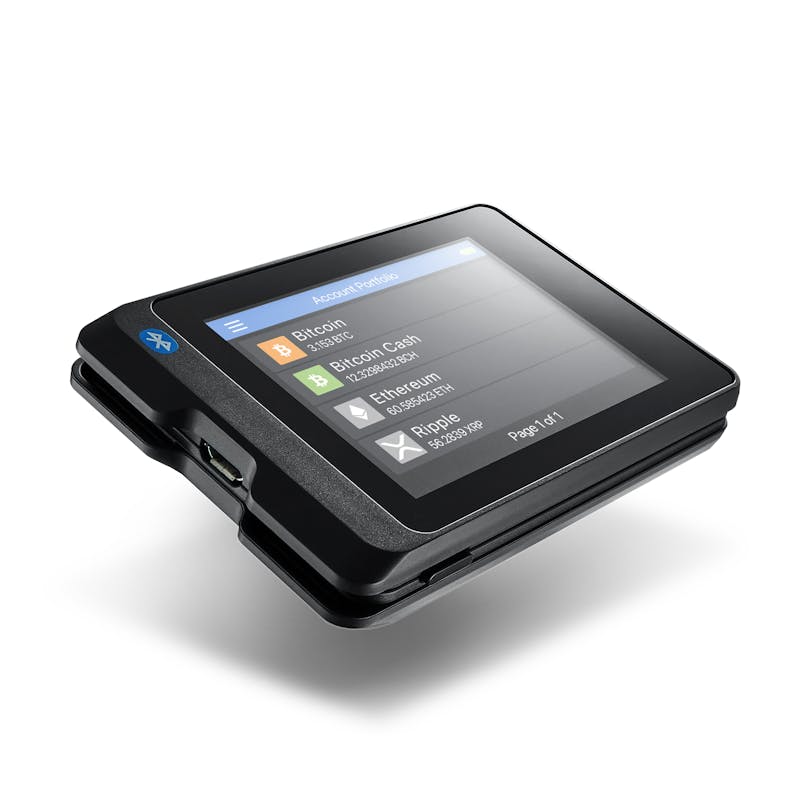 Offer
In stock
Ordered before 23:59, delivered free of charge on Monday
Ordered before 23:00, shipped the same day
Ordered before 17:30, shipped the same day
×
New stock is being delivered to our warehouse. Estimated delivery date:
1-10 business days
Product description Secux W20
With the STONE W20 you have a hardware wallet that you can use with a cell phone, laptop or desktop computer. The W20 has a battery so you can take it anywhere. Use Bluetooth or the included cable to connect the wallet to your phone or computer. Via Bluetooth or the cable you can connect to your wallet based on your device.
The W20 has a large touchscreen and works intuitively. Just what you need to navigate your portfolio. This wallet supports not only Bitcoin, but thousands of other coins as well.
Your coins are safe with the built-in CC EAL5+ certified security chip. The product and packaging also has a security seal for safety. This allows you to verify that no one has tampered with your hardware wallet before you set it up for the first time.
Works together with
Works on Mac OS 10.13.6 or higher, Windows 10, Linux or Chrome OS
Works on iOS 12 or higher or Android 6.0 or higher
Specificaties
Security chip CC EAL 5+ certified
Seize: 89 mm x 59mm x 13mm
Weight: 62 grams
Micro-USB port
Package includes
This package contains:
Secux STONE W20
USB cable
Pouch
Manual
Recommended products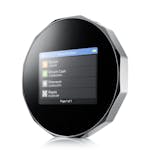 Secux V20
In stock
Ordered before 23:59, delivered free of charge on Monday
Ordered before 23:00, shipped the same day
Ordered before 17:30, shipped the same day
×
New stock is being delivered to our warehouse. Estimated delivery date:
1-10 business days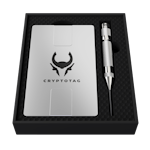 CRYPTOTAG - Zeus Starter Kit
In stock
Ordered before 23:59, delivered free of charge on Monday
Ordered before 23:00, shipped the same day
Ordered before 17:30, shipped the same day
×
New stock is being delivered to our warehouse. Estimated delivery date:
1-10 business days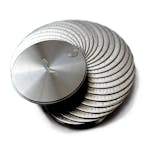 Hodlr Disks Classic
In stock
Ordered before 23:59, delivered free of charge on Monday
Ordered before 23:00, shipped the same day
Ordered before 17:30, shipped the same day
×
New stock is being delivered to our warehouse. Estimated delivery date:
1-10 business days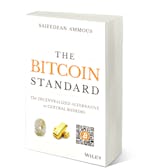 The Bitcoin Standard (EN)
In stock
Ordered before 23:59, delivered free of charge on Monday
Ordered before 23:00, shipped the same day
Ordered before 17:30, shipped the same day
×
New stock is being delivered to our warehouse. Estimated delivery date:
1-10 business days