Bitcoin logo stickers (5x)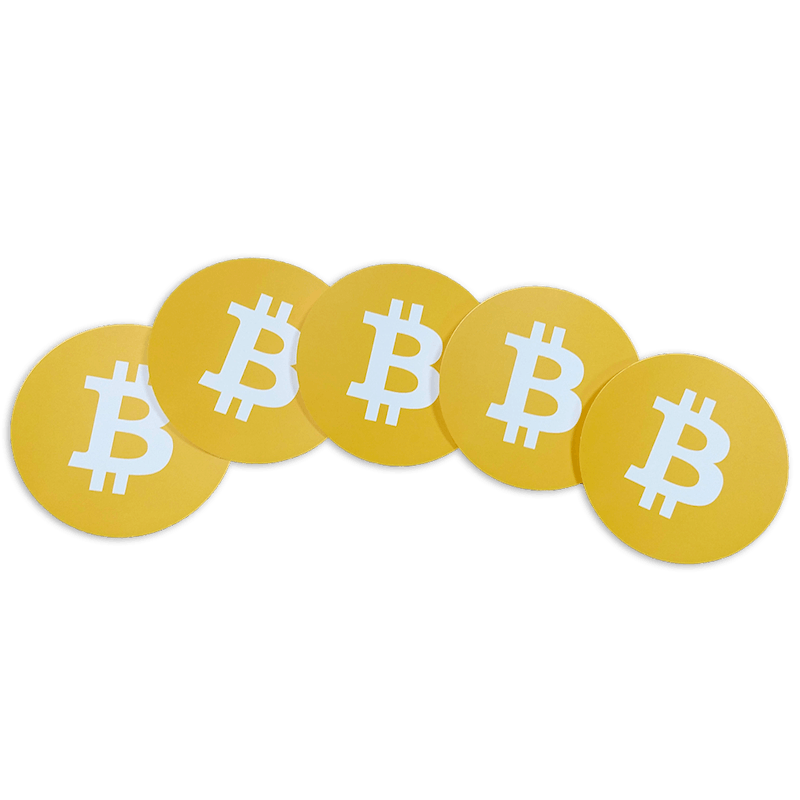 Bitcoin logo stickers (5x)
New stock is being delivered to our warehouse. Estimated delivery date:
1-10 business days
In stock
Ordered before 23:59, shipped this weekend
Ordered before 23:00, shipped the same day
Ordered before 17:30, shipped the same day
1 hour private session with a crypto expert
1 hour session with a crypto expert.
View discount bundles
Do you need advice from crypto experts?
We're specialistst in the field of crypto and wallets.
Hardware wallet selection tool
This tool will advice you the best hardware wallet to fulfil your needs.
Crypto 1-on-1
A private session of one hour with a crypto expert to guide you.
Customer service
Find an answer in our FAQ's or contact our customer service.
Customers rate us a 9.3 (3784 reviews)
Customer support by experts
Product description
Bitcoin does not have a marketing team, there is no company called bitcoin, and there is certainly no CEO who can be lifted from his bed. Instead, bitcoin is a global movement, one that is quietly creating a financial revolution. Show that you are part of this movement with a bitcoin sticker. Show that you are for a better world.
The stickers have a diameter of 9.5cm
Contains
5 stickers