Keystone 3 Pro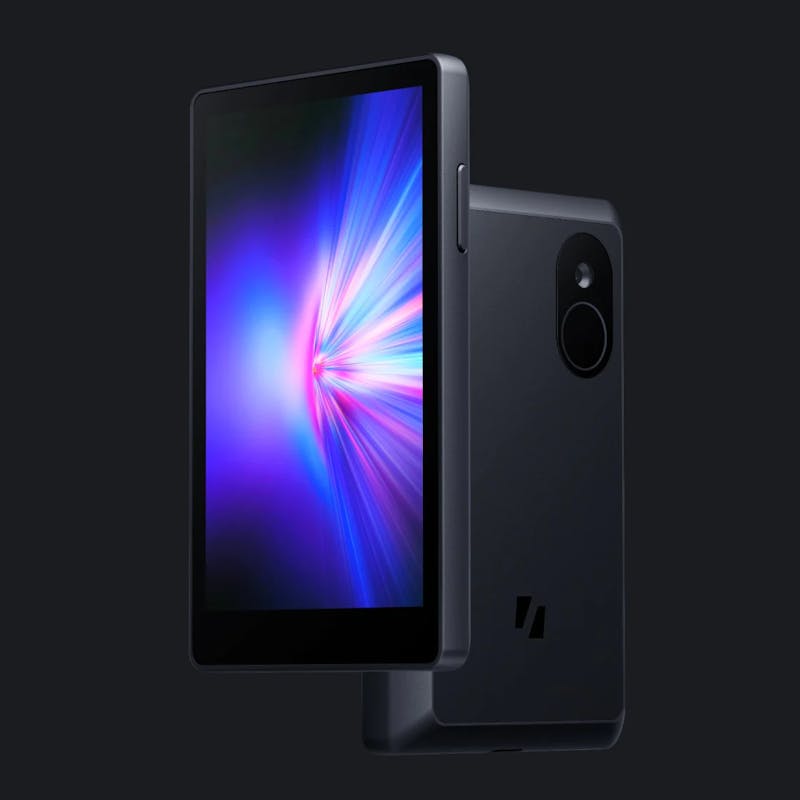 Keystone 3 Pro
New stock is being delivered to our warehouse. Estimated delivery date:
1-10 business days
In stock
Ordered before 23:59, shipped this weekend
Ordered before 23:00, shipped the same day
Ordered before 17:30, shipped the same day
Do you need advice from crypto experts?
We're specialistst in the field of crypto and wallets.
Hardware wallet selection tool
This tool will advice you the best hardware wallet to fulfil your needs.
Crypto 1-on-1
A private session of one hour with a crypto expert to guide you.
Customer service
Find an answer in our FAQ's or contact our customer service.
Customers rate us a 9.3 (3784 reviews)
Customer support by experts
Product Description
Introducing the Keystone Pro 3 Wallet - Where Style Meets Security!

Elevate your crypto experience with the Keystone Pro 3 Wallet, a perfect blend of style and functionality. This advanced hardware wallet is your fortress to safeguard all your valuable crypto assets.

With attention to every detail, it offers the highest level of security without compromising user-friendliness, making it suitable for both seasoned crypto experts and newcomers.

The Keystone Pro 3 Wallet equips you with all the essential tools to effortlessly manage your crypto portfolio.

Keystone Pro 3 Hardware Wallet - Ultimate Security for Your Cryptocurrencies

Security
With the Keystone Pro 3 Hardware Wallet, you enjoy unparalleled security for your precious cryptocurrencies. This wallet is designed with the highest level of security in mind:
Triple Secure Element Chips: The Keystone Pro 3 utilizes three security chips designed by leading experts from Microchip & Maxim. These chips meet the strictest Payment Card Industry (PCI) security standards, ensuring the safety and isolation of your crypto assets.

PCI Anti-Tamper Solution: Physical interference with the wallet is impossible, thanks to the ingenious "security enclosure" that surrounds the SE chips. Any tampering attempt results in immediate data erasure, ensuring the safety of your investments.

Open Source Code: We strive for complete transparency. Both the hardware and software code are open source, allowing you to verify the integrity of the wallet.
Cryptocurrency Support
The Keystone Pro 3 is your gateway to a comprehensive range of cryptocurrencies and tokens, including:
Bitcoin
Ethereum
Cardano
Ripple
ERC-20 and BEP-20 tokens
With support for over 5,000 coins and tokens, you are assured of flexibility and diversification in your crypto portfolio.

Features
The Keystone Pro 3 not only offers top-tier security and broad crypto support but also impressive features for ease of use and connectivity:
User-Friendly Interface: The clear touchscreen display makes signing transactions and verifying addresses as easy as your mobile phone. Choose your preferred signing method, whether it's through Bluetooth, QR code scanning, or USB connection.

Connectivity Options: With Bluetooth functionality and USB connectivity, you can seamlessly connect to both mobile devices and computers for a hassle-free experience.

Staking and DeFi: Benefit from Proof of Stake staking and enter the world of decentralized finance to generate returns.

NFT Support: Manage your NFT collection directly from the wallet and stay informed about this exciting new trend.
In summary, the Keystone Pro 3 Hardware Wallet combines top-notch security, extensive cryptocurrency support, and impressive features to elevate your crypto experience. Invest in the future of your crypto assets today.