Tangem Card: Multi Currency
Official Tangem reseller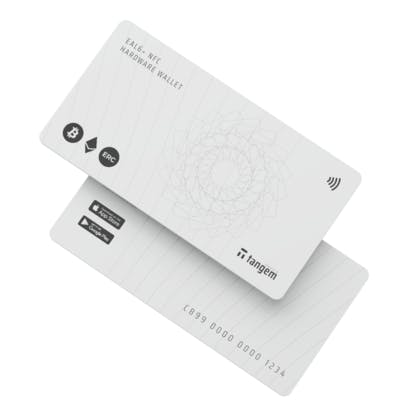 Offer
In stock
Ordered before 23:59, delivered free of charge on Monday
Ordered before 23:00, shipped the same day
Ordered before 17:30, shipped the same day
×
New stock is being delivered to our warehouse. Estimated delivery date:
1-10 business days
Product description
Do you like to keep your crypto safe with you? That is possible with the Tangem card. The nice thing is that the Tangem is the same size as all your other cards and fits in your wallet. This Tangem card focuses entirely on mobile usage. Download the Tangem app for Android or iOS to use your Tangem wallet. You connect your Tangem via NFC to your cell phone.
The private key of the Tangem is being made with the wallet and can't be copied nor read. It will be forever stored in your wallet. This way you don't have to write the 24 words and store it somewhere safe. With the built-in safety chip your private key is safe. It also means that you lose your crypto when you lose your Tangem. Be aware to not store a big amount on your Tangem.
Works with:
From Android 5.1 or iPhone with NFC
Tangem app for Android or iOS
Bitcoin, Ethereum, popular ERC20 tokens and more
Standaard meegeleverd: 
The Tangem card is reusable
No balance included on card
Specifications:
Dimensions: 85.6 x 45 x 0.6 mm
Weight: 3 grams
Material: PETF
Processor: Arm SecurCore SC000
Fabrication: 65 nm
Antenna: copper coil, energy harvesting
Interface: NFC ISO 14443 A / B, 13.56 MHz
Cryptography: 3DES, AES, RSA, ECC 
Elliptic Curve: secp256k1
Certifications: CCRA EAL6+, EMVCo, IP68
Security Audit: Kudelski Group
Firmware Audit: Kudelski Group
Compatibility: Android or iPhone (NFC)
Recommended products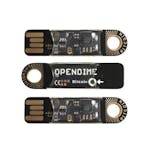 3x Opendime V4.0
In stock
Ordered before 23:59, delivered free of charge on Monday
Ordered before 23:00, shipped the same day
Ordered before 17:30, shipped the same day
×
New stock is being delivered to our warehouse. Estimated delivery date:
1-10 business days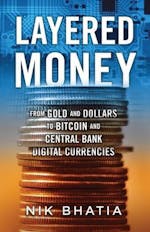 Layered Money (EN)
In stock
Ordered before 23:59, delivered free of charge on Monday
Ordered before 23:00, shipped the same day
Ordered before 17:30, shipped the same day
×
New stock is being delivered to our warehouse. Estimated delivery date:
1-10 business days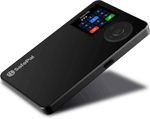 SafePal S1
In stock
Ordered before 23:59, delivered free of charge on Monday
Ordered before 23:00, shipped the same day
Ordered before 17:30, shipped the same day
×
New stock is being delivered to our warehouse. Estimated delivery date:
1-10 business days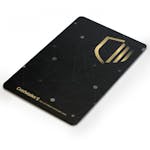 CoolWallet S
In stock
Ordered before 23:59, delivered free of charge on Monday
Ordered before 23:00, shipped the same day
Ordered before 17:30, shipped the same day
×
New stock is being delivered to our warehouse. Estimated delivery date:
1-10 business days