CoolWallet Pro
Official CoolWallet reseller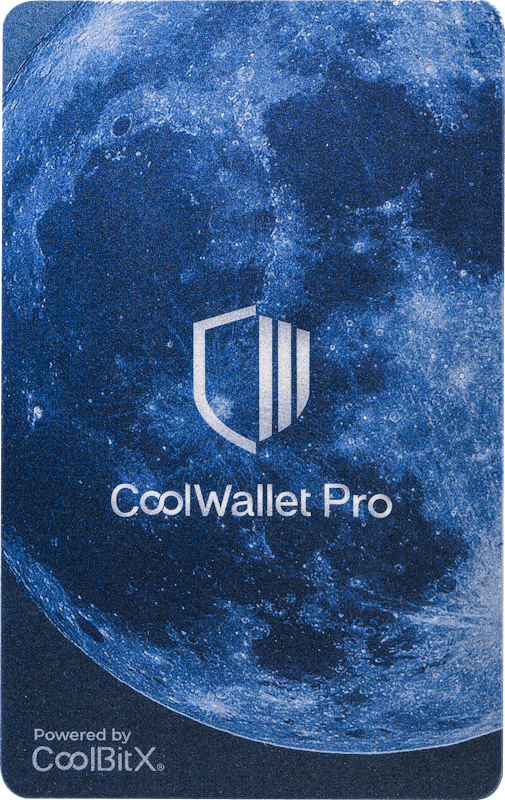 Offer
In stock
Ordered before 23:59, delivered free of charge on Monday
Ordered before 23:00, shipped the same day
Ordered before 17:30, shipped the same day
×
New stock is being delivered to our warehouse. Estimated delivery date:
1-10 business days
Product description:
The Coolwallet Pro fits in your wallet. Just like the Coolwallet S, this hardware wallet has the size of a debit card. The Pro focusses on mobile use for both Android and iOS phones.
The Pro edition supports more types of coins than its predecessor, the Coolwallet S. DOT, ATOM, TRX are coins you can store with the Pro, as well as ERC20, BEP20 and TRC20 tokens. Other features where the Pro stands out are staking and connecting to DeFi. In the future you will also be able to store NFTs and more coins will be added.
The Pro can be charged and runs on a battery. Connect the hardware wallet to your phone via Bluetooth.
Works with:
Android app (from Android version 6)
iOS app (from iOS 9.1)
Properties:
Small, thin and lightweight
Bluetooth support
Mobile Friendly: Send and receive cryptos anytime, anywhere
2 Factor Authentication and biometric login
Easy to use screen
Splash-proof and bendable
Create a seed offline
Package contains:
CoolWallet pro
2x recovery card
Charging dock and cable
Recommended products