Team Honey Badger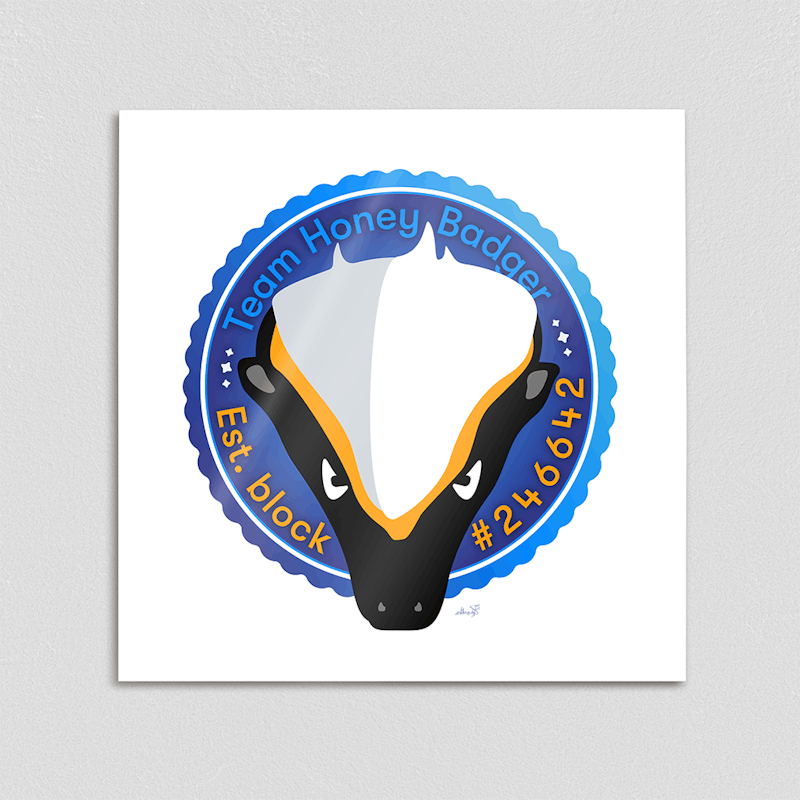 Team Honey Badger
In stock
1 hour private session with a crypto expert
1 hour session with a crypto expert.
View discount bundles
Do you need advice from crypto experts?
We're specialistst in the field of crypto and wallets.
Hardware wallet selection tool
This tool will advice you the best hardware wallet to fulfil your needs.
Crypto 1-on-1
A private session of one hour with a crypto expert to guide you.
Customer service
Find an answer in our FAQ's or contact our customer service.
Customers rate us a 9.3 (3784 reviews)
Customer support by experts
Product description
Since the early days, the honey badger has been an important symbol for bitcoin. It has become a symbol for anyone who believes that bitcoin is destined to take over the financial world.
The honey badger is a derivative of a slightly older meme. Since January 2011, a video went viral about a honey badger eating snakes and smashing beehives. The accompanying text?
"Honey badger don't care."
That is exactly what bitcoin stands for, no matter what politicians, bankers or other overlords say about bitcoin, bitcoin doesn't care. The network continues to produce block after block.
Delivery time: two weeks
Size: 40*40 and 60*60 centimeters
This work was designed by @artdesignbysf / artdesignbysf.com
This item is custom made and cannot be returned