When life gives you lemons, sell them for Bitcoin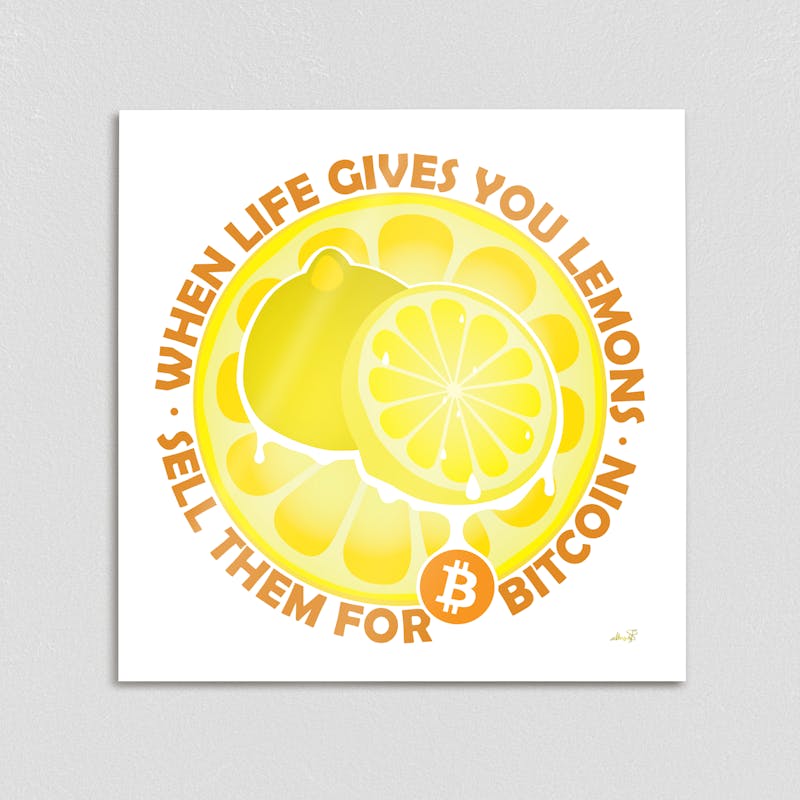 When life gives you lemons, sell them for Bitcoin
In stock
1 hour private session with a crypto expert
1 hour session with a crypto expert.
View discount bundles
Do you need advice from crypto experts?
We're specialistst in the field of crypto and wallets.
Hardware wallet selection tool
This tool will advice you the best hardware wallet to fulfil your needs.
Crypto 1-on-1
A private session of one hour with a crypto expert to guide you.
Customer service
Find an answer in our FAQ's or contact our customer service.
Customers rate us a 9.3 (3784 reviews)
Customer support by experts
Product Description
A unique piece of bitcoin art on your wall? You can with this work from @artdesignbysf / artdesignbysf.com.
The plexibond edition is limited to 210 pieces
Delivery time: within two weeks
Format: 40*40, 60*60 and 90*90 centimetres
Material: plexibond or aluminium
Including glued suspension system (plexibond) or adhesive plates (aluminium)
This work was designed by artdesignbysf / artdesignbysf.com
This item is custom made and cannot be returned.