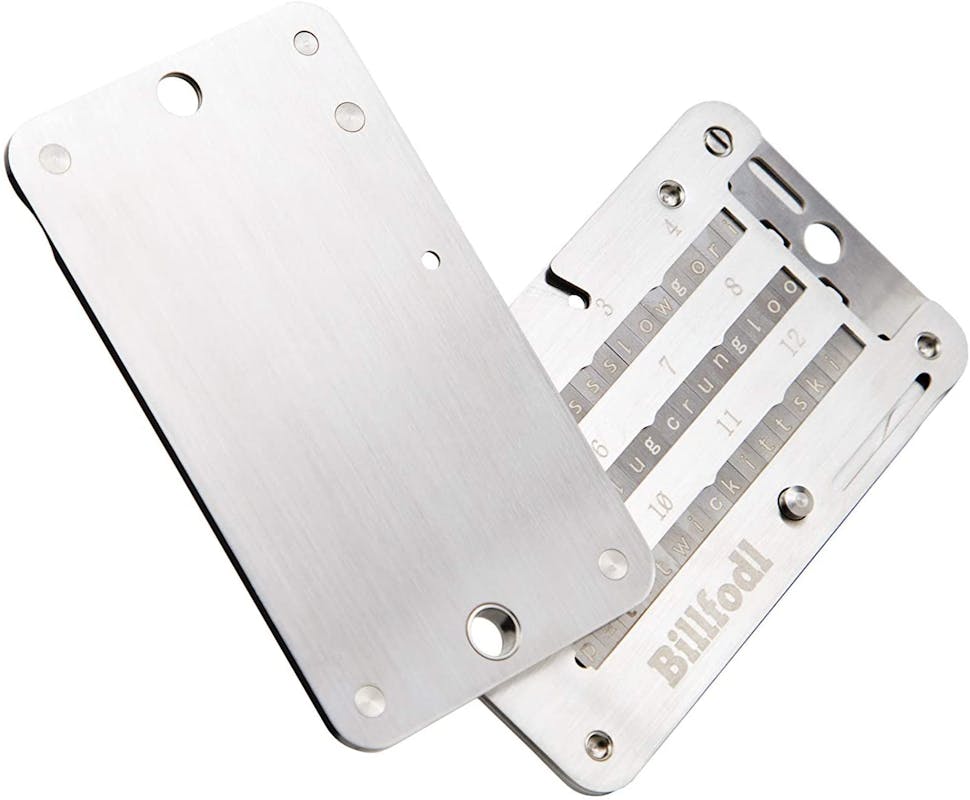 Offer
In stock
Ordered before 23:59, delivered free of charge on Monday
Ordered before 23:00, shipped the same day
Ordered before 17:30, shipped the same day
×
New stock is being delivered to our warehouse. Estimated delivery date:
1-10 business days
Product description
Many seed backups require you to scratch or punch to capture your seed phrase (12-24 words) in metal. You can also easily secure your seed phrase in another way. Namely with Billfodl. With the included character tiles, you can capture your seed phrase in the Billfodl by sliding them in the correct order.
Why store your private key with Billfodl?
The Billfodl allows you to store your seed phrase completely offline so no hacker can access it. The Billfodl is made of 316 stainless steel and because of this it is better protected from rust than other stainless steel that is commonly used. Also, the Billfodl holds up to fire, electricity and shock damage. With all hardware wallets, including Ledger, Trezor and CoolWallet, the Billfodl can be used to store your seed phrase (12-24 words).
Included:
Steel card
300 Steel Characters
Recommended products