Passport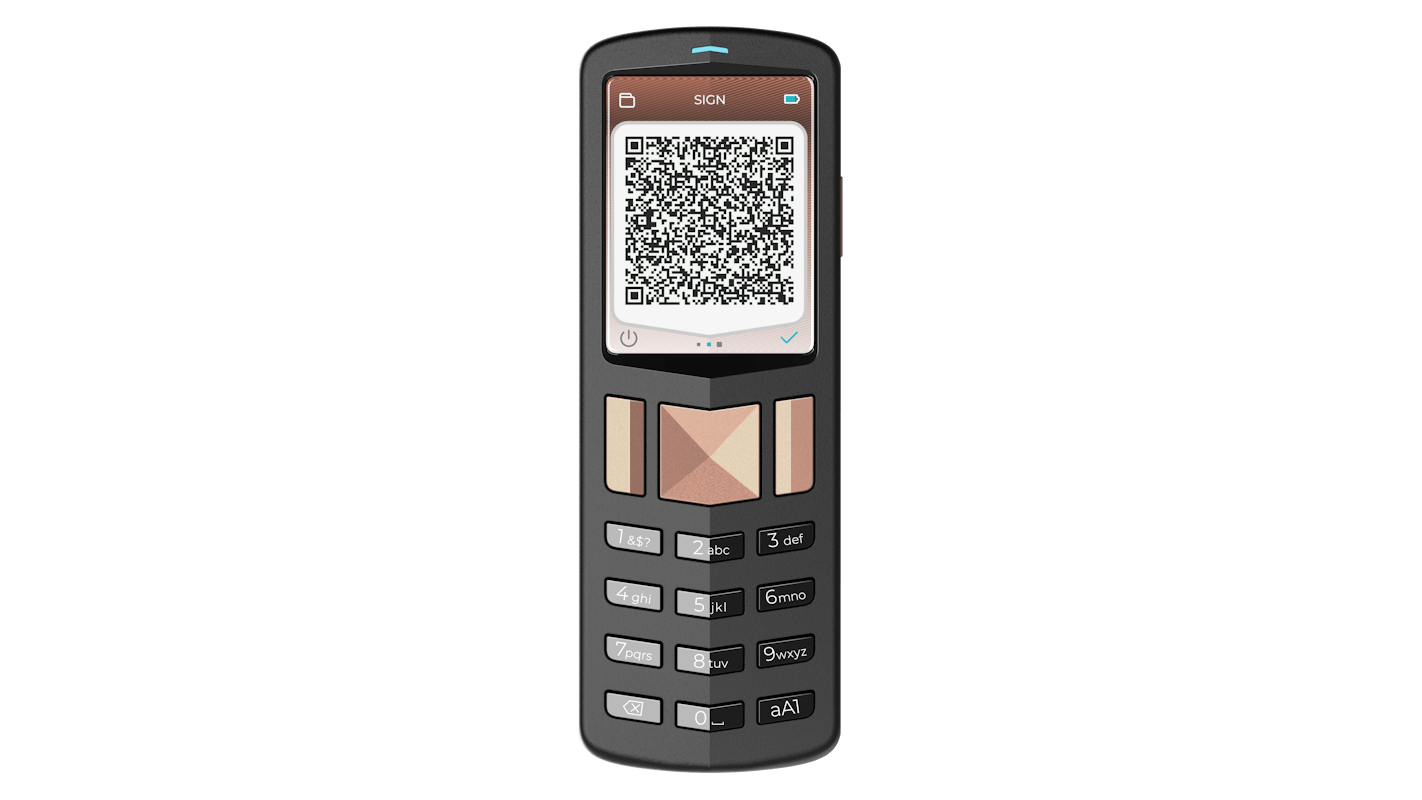 Passport
New stock is being delivered to our warehouse. Estimated delivery date:
1-10 business days
In stock
Ordered before 23:59, shipped this weekend
Ordered before 23:00, shipped the same day
Ordered before 17:30, shipped the same day
Do you need advice from crypto experts?
We're specialistst in the field of crypto and wallets.
Hardware wallet selection tool
This tool will advice you the best hardware wallet to fulfil your needs.
Crypto 1-on-1
A private session of one hour with a crypto expert to guide you.
Customer service
Find an answer in our FAQ's or contact our customer service.
Official Passport reseller
Customers rate us a 9.3 (3784 reviews)
Customer support by experts
Product description
The Passport is a distinctive hardware wallet in several ways. Resembling an old phone, the wallet has a screen and keyboard, a built-in camera and runs on batteries. This makes the wallet extremely suitable for daily use because of the ease of use it brings. With the Passport you can approve a transaction completely air gapped, so without being connected via Bluetooth, cable or NFC. This also makes the use super safe. Another plus to this wallet is that it looks and feels solid, where other hardware wallets often feel fragile and light. SD cards also allows you to easily back up the hardware wallet to secure access to your Bitcoin.
With the Passport, you can only store Bitcoin. It truly is a wallet for Bitcoin maximalist who want to pay with Bitcoin in everyday life. The Passport can be used with other wallet apps such as Electrum and BlueWallet.
Includes:
Passport Founders Edition
Battery
Properties
Smartphone
Android and iOS
Desktop
Windows, macOS and Linux
Connecting
Air-gapped
Supported coins
Bitcoin only