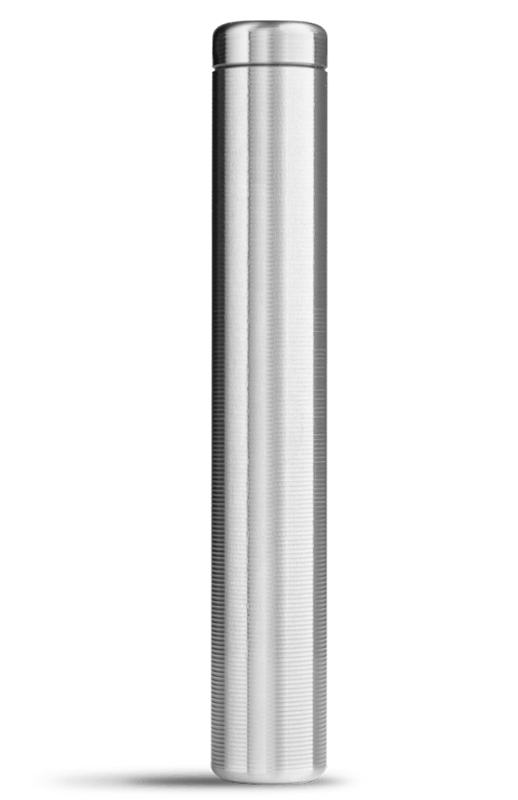 Offer
In stock
Ordered before 23:59, delivered free of charge on Monday
Ordered before 23:00, shipped the same day
Ordered before 17:30, shipped the same day
×
New stock is being delivered to our warehouse. Estimated delivery date:
1-10 business days
Product description
Securely storing your private key (12 to 24 words, also called seed phrase) is very important for a crypto investor. When creating a cryptowallet you generate a private key. With this key you can always access the crypto assets in your wallet.
The Cryptosteel Capsule Solo allows you to securely store your private key without having to punch or engrave it. The capsule is made of stainless steel and can survive many conditions. Your private key remains fireproof up to 1400 degrees and is stainless and shock resistant.
How does the Cryptosteel Capsule Solo work?
Capture the first 4 letters of each word by sliding them across the core. The first 4 letters of each word are unique. Then lock the capsule and keep it in a safe place so it won't be stolen or get lost.
Product contains:
1x Cryptosteel Capsule-container
1x tile set (> 800 tiles)
Details:
Capsule holder measurements: length 102 mm, diameter 16 mm
100% stainless steel
Casing made of AISI 303
Core, separators, fasteners and character tiles made of AISI 304
Recommended products