CRYPTOTAG - Zeus Starter Kit
✓
Official CRYPTOTAG reseller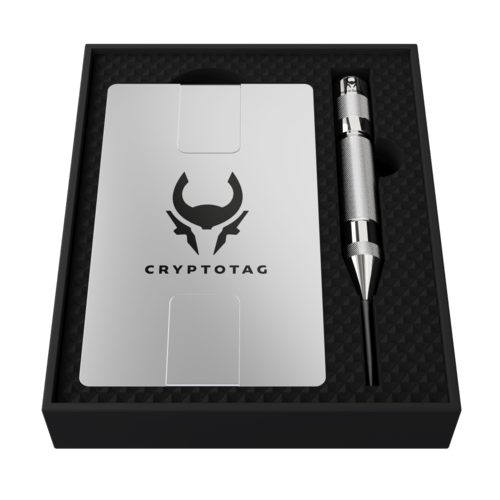 €129,00
✓ Multilingual manuals
✓ Premium customer service
The new, more compact version of the CRYPTOTAG. You can use this type to engrave the words of your recovery seed in a plate of pure titanium, using a practical numerical system. All the words in your recovery seed have a corresponding number between 1 and 2048. Use the centre punch to punch the right number on the plate and your recovery seed will be safe forever.
With the Zeus Starter Kit you can store 1 recovery seed of 24 words (1x Ledger Nano S, TREZOR or KeepKey). Do you have more than 1 recovery seed? Then choose the CRYPTOTAG - Thor Starter kit
Included in delivery as standard
1x set of titanium plates (24 words)
Engraving pen
Reviews
Description is clear, set was compact but solid and shipped quickly.