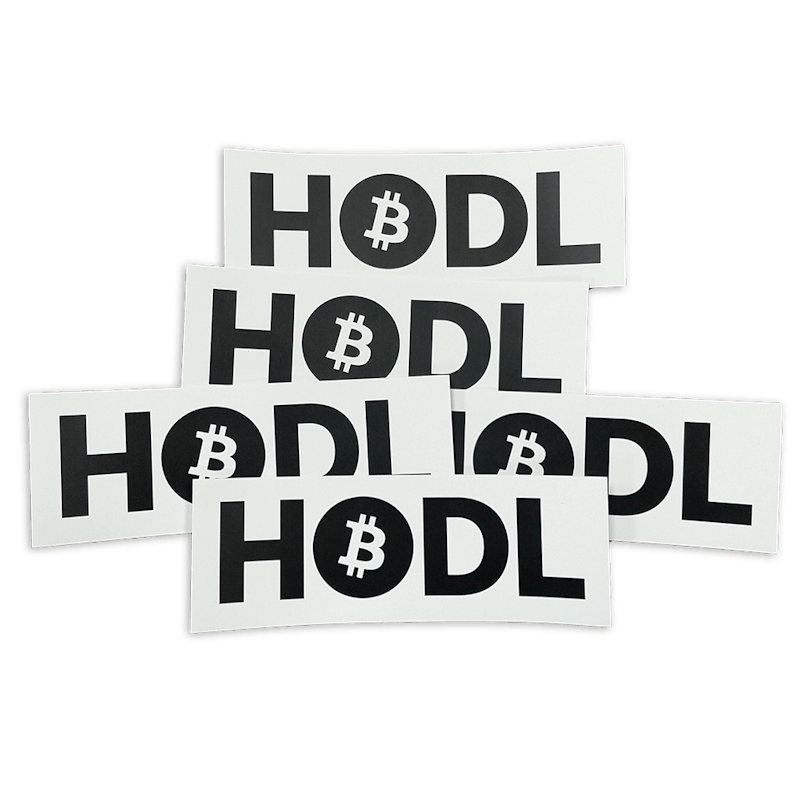 Offer
In stock
Ordered before 23:59, delivered free of charge on Monday
Ordered before 23:00, shipped the same day
Ordered before 17:30, shipped the same day
×
New stock is being delivered to our warehouse. Estimated delivery date:
1-10 business days
Product description
Let everybody know that you have no intention of selling, but through everything you'd HODL'D your coins. Stick the HODL sticker on your laptop, your car, or on a friend's head when they've sold too early again.
The stickers have a size of 5.2cm by 14.8cm.
Contains
5 stickers
Recommended products