KeepKey
✓
Official KeepKey reseller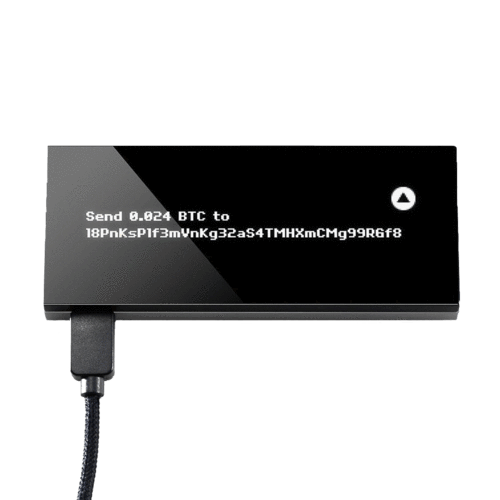 €49,99
✓ Multilingual manuals
✓ Premium customer service
Bij de KeepKey hardware wallet staan twee dingen centraal: maximale veiligheid en eenvoud in het gebruik. Jouw private key staat veilig op de KeepKey en verlaat nooit het apparaat. Met het grote display kun je eenvoudig transacties controleren, zodat deze altijd naar het juiste adres gaan.
Reviews
Package was broken in international shipping, but all items arrived intact. Wallet was a bit confusing to begin with, easy to use after setup. Very happy with my keepkey.
Once in use, it works more than fine, but confusion in installing and commissioning.
just perfect. !!!!!!!!!!!!!!!!!!!!!!!!!!!!!!!!!