Ledger Nano X
✓
Official Ledger reseller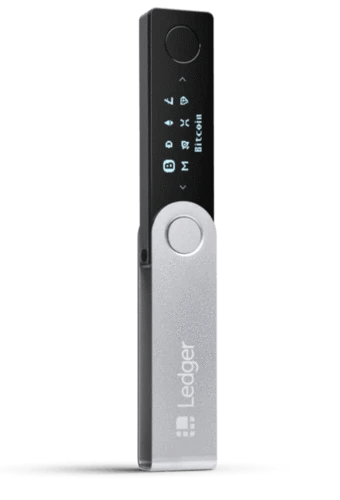 €129,99
✓ Multilingual manuals
✓ Premium customer service
Ledger's new hardware wallet, specially designed for mobile devices. Secure your cryptocurrency wherever you go. Use Bluetooth to connect to Ledger Live for Android and iOS (iPhone or iPad) or to a computer using an USB cable. Furthermore, the Nano X has space for no less than 100 apps!
Reviews
Earlier I had bought a ledger here, had lost it, ordered a new one and applied recovery. Truly a great system, all wallets came back. Raised quite a few coins. I am very grateful for such a stable system. I don't want anything else
Simple and effective together with Ledger Live on your PC / Mobile
I must say it is an ideal device very handy and easy to use for someone who is known in the crypto world.
View our return policy