Secux X-Seed Plus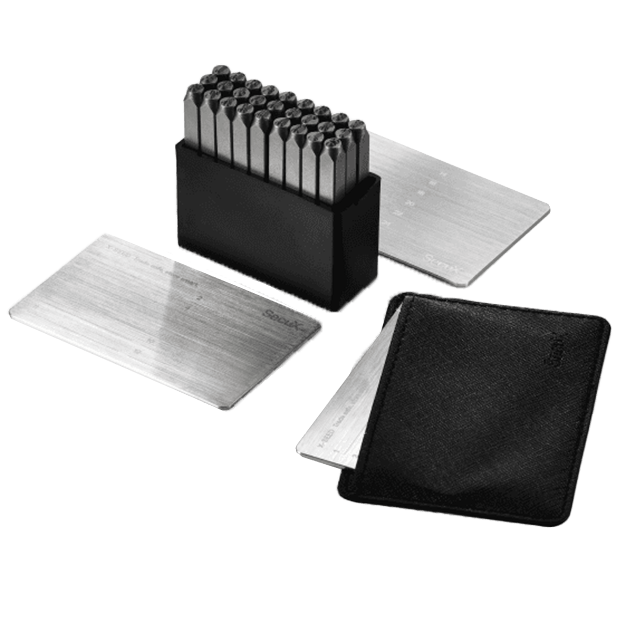 Secux X-Seed Plus
New stock is being delivered to our warehouse. Estimated delivery date:
1-10 business days
In stock
Ordered before 23:59, shipped this weekend
Ordered before 23:00, shipped the same day
Ordered before 17:30, shipped the same day
1 hour private session with a crypto expert
1 hour session with a crypto expert.
View discount bundles
Do you need advice from crypto experts?
We're specialistst in the field of crypto and wallets.
Hardware wallet selection tool
This tool will advice you the best hardware wallet to fulfil your needs.
Crypto 1-on-1
A private session of one hour with a crypto expert to guide you.
Customer service
Find an answer in our FAQ's or contact our customer service.
Customers rate us a 9.3 (3784 reviews)
Customer support by experts
Product description
With the X-Seed Plus you can record multiple recovery seeds in metal. A recovery seed usually consists of 24 words, but they can also be found in 12 and 18 words. A recovery seed can be found under several names. Seed phrase or recovery words are also common terms. 
Your recovery seed is shown when you first configure your (hardware) wallet. With your recovery seed you can restore your wallet in case you lost access to it. This can happen in many ways, for example: your hardware wallet is broken or lost, your laptop broke down or you forgot your pincode or password. To guarantee access to your crypto, it is therefore important to properly and securely store your recovery seed in metal so it is protected against fire and water, among other things. 
With the X-Seed Pro package you can do this for four recovery seeds of 24 words. The package contains three stainless steel plates and one aluminium plate. Also included is a metal letter stamp set (A-Z) and an engraving pen. The metal letter stamp set can be used to hammer the recovery seeds into the stainless steel plates (not included). The engraving pen is particularly suitable for the aluminium plate.
The stainless steel plates only melt at 1454°C, while the aluminium plate melts at around 600°C. The aluminium plate is therefore best suited to the heat-forming process. The aluminium plate is therefore best used for a less important wallet or for practice.
Don't like engraving or punching words into metal? The X-Seed Pro is the solution for you.
Package contents
The package includes the following:
3x Stainless steel plates
1x Aluminium plates
1x Metal letter stamps A to Z
1x Engraving pen
2x Fraudproof security stickers
1x Plate Holder
Properties
Material
Stainless steel and aluminum
Technique
Hammer
Quantity of back-ups
4