CRYPTOTAG - Thor Expansion Kit
Official CRYPTOTAG reseller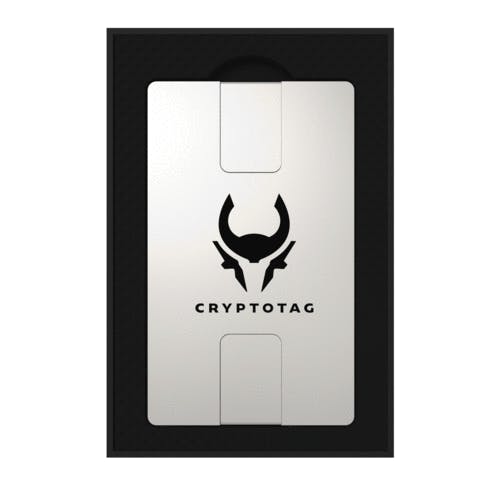 Offer
In stock
Ordered before 23:59, delivered free of charge on Monday
Ordered before 23:00, shipped the same day
Ordered before 17:30, shipped the same day
×
New stock is being delivered to our warehouse. Estimated delivery date:
1-10 business days
Product description
This is an expansion set to the CRYPTOTAG - Thor Starter Kit. With these two additional titanium plates, you can capture 2x 24 words safely and offline. The supplies to do this are in the Thor Starter Kit.
Whether you have a Ledger, BitBox02, Trezor or other hardware wallet. It allows you to capture your private key. Because the plates are made of titanium, your private key can withstand temperatures up to 1665°C.
Supplied as standard:
1 titanium plate (2x 24 words)
Not included: 
Necessities to hammer the letters in the plate. These come with the CRYPTOTAG - THOR Starter Kit.
Recommended products