CRYPTOTAG - Thor Expansion Kit
Official CRYPTOTAG reseller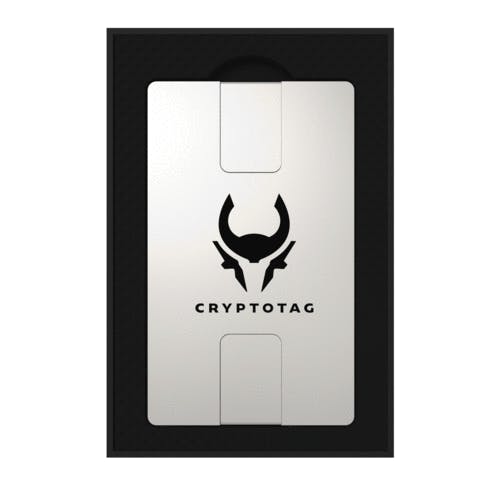 ✓ Multilingual manuals
✓ Premium customer service
Product description
Expansion kit for the CRYPTOTAG - Thor edition. The expansion kit comes with an extra titanium set of plates. With this set you can safely store 2x 24 words. 
The titanium plates of CRYPTOTAG are as strong as an ox. Tag the private keys of your Ledger, Keepkey or Trezor and you'll never lose them again. Well, at least not because of a house fire. The plates can resist up to 1665°.
Supplied as standard:
1 titanium plate (2x 24 words)
Not included: 
Necessities to hammer the letters in the plate. These come with the CRYPTOTAG - THOR Starter Kit.
View our return policy